Careers with Concorde Specialty Gases
About our company
We are the market leader in providing sales, service and recycling of specialty gases used in the transmission and distribution of electricity for the utility industry. The driving force behind our success is a consistent commitment to serve our customer's needs.  Our company has achieved over 25 years of successful growth and we are searching for those special individuals to join us for the next 25.
Available positions:
Chemical Gas Sales
Southeast Territory
Description: 
Excellent Growth Opportunity for the right candidate!
We are currently seeking an energetic, results-oriented team player.  A Sales / Business Development Representative to drive growth in the Southeast. Our corporate offices are located in NJ with additional locations in MS and NV.
Must have a proven ability to research new prospects, develop new business, and maintain current customers.
Proactive marketing to potential customers on a daily basis.
Must have a proven ability to work remote, research prospects, develop new business, and maintain current customers.
Ability to work independently and multi-task while maintaining exceptional attention to detail
Power / Electric Utilities knowledge helpful
Must have critical thinking skills
Chemical sales, science and/or engineering background a plus but not required
Work remote
We Offer:
Competitive salary commensurate with work experience. Please include salary requirements.
Some travel may be required
Benefits include vacation, sick time, medical, dental, life insurance and retirement account
Job Type: Full Time
Warehouse Technician 
Part Time/Flexible Hours
 Description:
Enthusiastic part-time workers needed to supplement existing staff during peak season. This is a great opportunity for a student to get exposure to a very fast paced industrial work environment. Position has no end date, and scheduling will be made to accommodate class hours.
Warehouse technicians will be involved in the quality assurance of outgoing orders, beginning at processing of empty gas cylinders. Cylinders must be weighed empty, filled, and processed for return shipment to customers. Position may be further tuned to the degree being pursued by the candidate. 
We prefer candidates that are "hands-on" multi-taskers with technical backgrounds. Candidates should be able to learn about all parts of the business, not limited to specific tasks.
Job Type: Part-Time
Warehouse Associate / Box Truck Driver Class B – CDL Required
Description: 

Full-Time Position available for Hazmat Class B CDL Driver
Warehouse work is required when not driving. Must be able to do moderate lifting.
MUST pass drug test and background check.
Main job hours between 8 AM and 4:30 PM Monday-Friday. May include some earlier and later hours as needed and occasional overnights. 
Please send resume with PAY requirements.
Job Type: Full-Time
Please send all job applications and resumes to tsciamarelli@concordegas.com.

Concorde Provides:
SF6 Gas
C3F8 Gas (R-218)
CF4 Gas (R-14)
Neon Gas
Xenon Gas
Krypton Gas
Custom Gas Blends
International Shipping
ISO 9001:2015 Certified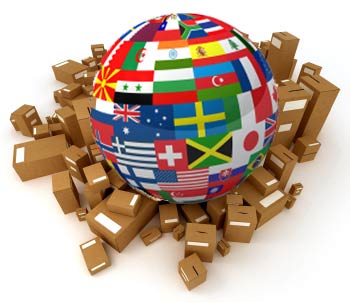 Concorde Gas Customer Pledge:
100% Product Quality Warranty - Random testing by leading independent laboratories to ensure consistent product quality.
100% Product Replacement Guarantee - If any Concorde Gas product fails to meet or exceed our published quality standards, we will provide a full replacement, including all shipping expenses.
Turnaround in One Business Day or Less - from order to shipment in the Continental US!
Customer Satisfaction Guarantee - We will do whatever it takes to assure that our customers are completely satisfied with Concorde's Products and Service.
Recycling Programs - designed to save you money and do our part for the environment!
Concorde Gas Services:
Cylinder Purchase, Rental, Trade-ins
Customer Cylinder Refills
Same Day Shipping
Drop Ship Services
Private Label (OEM) Programs
Recycling Services
Custom Designed Cradle to Grave Programs
Major Credit Cards Accepted