SF6 Recycling: 
Guaranteed SF6 Recycling Program
Cylinder Exchange Recycling Program
SF6 Recycling: Guaranteed SF6 Recycling Program
Concorde's cylinder exchange program's flexibility allows you to easily manage your cylinder and gas inventory.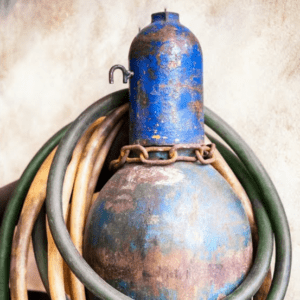 Cylinder Exchange Program – Concorde Specialty Gases is the leading global supplier of Sulfur Hexafluoride gas (SF6 gas) and other rare and specialty gases for industrial, commercial, educational, and consumer applications.  We are a single source provider for pick up, transport, evacuation, re-servicing, and refilling gas cylinders.
As a conscientious member of the global community, we are committed to working with our clients to reduce greenhouse gas emissions. Our process is designed to prevent the loss of SF6 at all stages of operation.
Our SF6 Cylinder Exchange Recycling Program allows you to easily manage your cylinder and gas inventory.
Our cylinder exchange begins when we salvage any remaining gas in the cylinder, then cleanse and remove any contaminants.
Next, we quality test the cylinders to assure they are up to DOT/TC certified high-pressure standards and perform a free visual safety inspection.
Cylinder Exchange Recycling – Concorde will pick up your used gas cylinders.
Finally, Concorde can refill the cylinders with new compressed gas to be returned to you.
Long-term demurrage programs are available at a reasonable cost. This eliminates any downtime between cylinder refills.
With the proper care and maintenance, SF6 gas cylinders can last for decades.
Contact us for your SF6 Recycling now
Concorde SF6 Cylinder Disposal Program
SF6 Gas Quality, Transparency, and Security.
In order to provide our clients with transparency and security, every one of our cylinders is tracked in our SF6 Gas Management System – ConcordeTrak.
At the same time, you can be certain that cylinders and their contents meet the requirements of all relevant regulations and guidance.  In the end, we offer the most efficient way for you to manage cylinder stocks and while staying fully compliant.
Beyond our exchange program, we offer comprehensive and cost-effective integrated cylinder recycling programs that help utilities and other clients responsibly recycle their SF6 and other gas containers and cylinders. Regardless of their condition, CSG can handle the safe and compliant removal, transport, cleaning, disposal of cylinder contents and the cylinder itself, all in a sustainable manner.


YES, PLEASE CONTACT ME.
Concorde Specialty Gases SF6 Recycling: Guaranteed SF6 Recycling Program