SF6 Recycling: 
Guaranteed SF6 Recycling Program
SF6 Recycling, Recovery & Reuse
SF6 Recycling: Guaranteed SF6 Recycling Program
Concorde Specialty Gases provides a complete SF6 gas management solution in an efficient and environmentally friendly manner.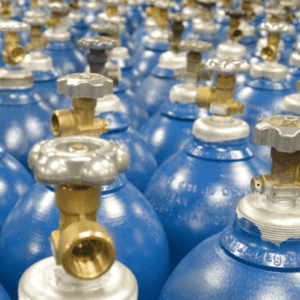 Concorde Specialty Gas is a major supplier of SF6 and a conscientious member of the global community.  The impact of SF6 gas on the Greenhouse effect is significant.  We are committed to working with our clients to reduce Greenhouse Gas emissions. Seeing the need, Concorde has developed a patentable technology for the comprehensive reconditioning/recycling of contaminated Sulfur Hexafluoride (SF6) gas "Equal to or Better Than New" based on the industry-standard ASTM D 2472 or IEC 60376 new SF6 gas standard.
After years of research, Concorde has successfully developed the first fully automated, zero-loss SF6 gas recycling/reconditioning system.  Since existing technology has several limitations and falls short of the industry and EPS' current needs of zero loss, Concorde's innovative new technology was driven by environmental considerations and the goal of providing end-users with a desperately needed solution.
SF6 Recycling Features and Benefits:
Meet or Exceed ASTM D2472 or IEC 60376 Requirements
Return Recycled/Reconditioned SF6 Gas: 99.99%
Moisture Content:  <5 ppmw
Air (wt. %):  <100 ppmw
No Venting of Impurities – Zero Loss
In-House Laboratory Results Provided
Large Capacity/Fast Turn-Around
Off-Set New SF6 Gas Spend
Concorde Recycling and Management Services
Our SF6 gas recycling and management services can help any size organization to improve its asset management capabilities.  Whether the gas is recycled or disposed of, Concorde Specialty Gas ensures that returned SF6 gas does not negatively impact the environment.
SF6 Gas Recycle/Reconditioned Specification
Contact us for your SF6 Recycling now
About SF6
SF6 (Sulphur hexafluoride) is a colorless, odorless, and non-flammable gas with very low reaction chemistry. It is used as an insulator for high-voltage circuit breakers, switchgear, and other electrical equipment. SF6 gas has high dielectric strength that allows for a significant reduction in the size of electrical equipment. It also has the advantage of being impervious to hostile operating environments, providing long-term operating reliability
Though there is no functional substitute for SF6, it does present real environmental challenges. SF6 is a potent greenhouse gas associated with climate change.  According to the Intergovernmental Panel on Climate Change, SF6 is the most potent of all known greenhouse gases, with a global warming potential 22,200 times that of CO2. It also has an atmospheric life of 3,200 years.  Therefore life-cycle management can be a challenge for utility and industrial users.
While most SF6 used today is in closed systems, it is not realistic to expect that no SF6 will be emitted during a system's life cycle. Therefore, the focus is on minimizing the amount of SF6 released.


YES, PLEASE CONTACT ME.
Concorde Specialty Gases SF6 Recycling: Guaranteed SF6 Recycling Program