SF6 Recycling: 
Guaranteed SF6 Recycling Program
Cylinder Disposal Program
SF6 Recycling: Guaranteed SF6 Recycling Program: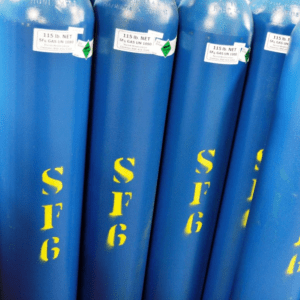 Sometimes SF6 cylinders are ready to be completely retired.  Government regulations make this a prohibitive activity for organizations not staffed or equipped to manage the cylinder deposal process.
Concorde Specialty Gas offers a convenient and cost-effective program that responsibly helps utilities and other clients recycle their SF6 gas cylinders.
Regardless of their condition, CSG can sustainably handle the safe and compliant removal, transport, and disposal of cylinder contents.  
Comprehensive Cylinder Disposal Program
cylinder deposalOur comprehensive cylinder recycling program manages the assessment of collected cylinders and their disposal.
Concorde will determine if any residual product is left in the cylinders, and all content will be reported to the client for their Environmental reporting.
Planning for the disposal or cylinder recycling of gas and container must be included in any end-of-life program.
Cylinder Disposal Risks.
Because they cannot be discarded directly in landfills; cylinders must be handled by trained specialists to assure that the remaining gas is removed properly and that the canister itself is scrapped or recycled. Proper recycling and disposal methods ensure that the environment is not negatively impacted and reduces risk and liability for our customer.


YES, PLEASE CONTACT ME.
Concorde Specialty Gases SF6 Recycling: Guaranteed SF6 Recycling Program